Zero-Touches Production
About
Infographics Series: Factory of the Future Benchmarking Study for the CPG Industry
Hardware, software, and practices, that eliminate human effort in production execution and streamline the production system towards lights-off operations.
A key takeaway here is that although the manufacturing execution systems are quite widely adopted, the key differentiating factor between advanced plants and early-stage plants is the number of features which shows far more depth in their operational and business needs.

In our pioneering Factory of the Future Benchmarking Study for the CPG Industry, you will find many additional detailed insights about Zero-Touches Production Dimension, that will help to equip manufacturing leaders with the knowledge they need to make the most of Industry 4.0.
Zero-Touches Production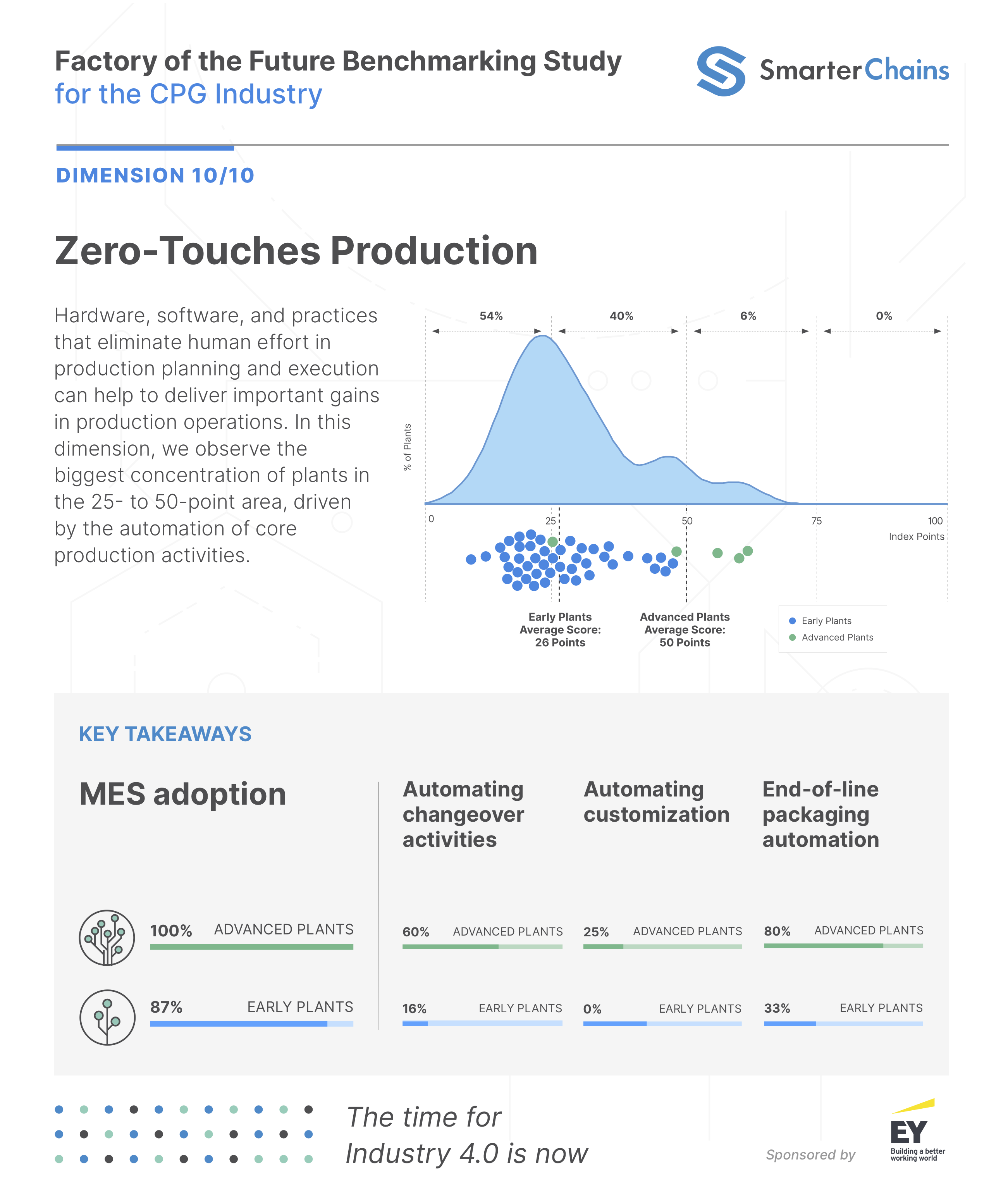 Related Industry 4.0 Infograhics