Tech-Augmented Workforce
About
Infographics Series: Factory of the Future Benchmarking Study for the CPG Industry
Technologies such as augmented/virtual reality, tablets, mobile phones and others that assist employees in their tasks by augmenting their skillset and optimizing workflows.

A key takeaway here digitization of the work instructions across multiple processes, not only from assembly, changeovers, maintenance, is commonly adopted by advanced plants, while still, early-stage plants are still exploring the benefits of those solutions.
In our pioneering Factory of the Future Benchmarking Study for the CPG Industry, you will find many additional detailed insights about Tech-Augmented Workforce Dimension, that will help to equip manufacturing leaders with the knowledge they need to make the most of Industry 4.0.
Tech-Augmented Workforce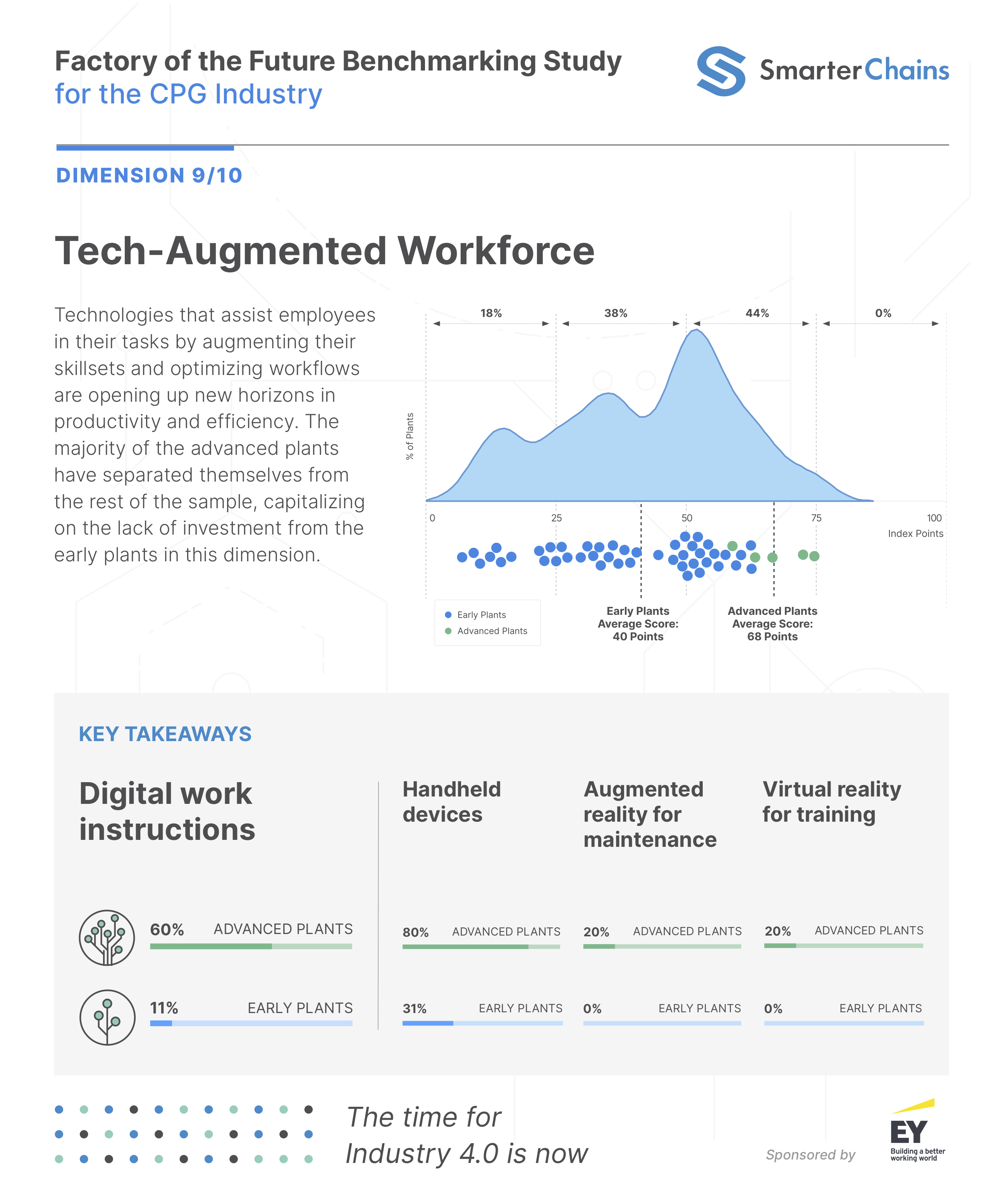 Related Industry 4.0 Infograhics