Automated Material Flow
About
Infographics Series: Factory of the Future Benchmarking Study for the CPG Industry
Implementation of machinery & systems, such as Warehouse Management Systems or Automated Storage and Retrieval Systems, that automate & optimize material handling processes throughout the manufacturing facility.
In this dimension, one of the key insights is that although AGVs exist for a few decades, their adoption rate is not quite large in the CPG Industry.

In our pioneering Factory of the Future Benchmarking Study for the CPG Industry, you will find many additional detailed insights about Automated Material Flow Dimension, that will help to equip manufacturing leaders with the knowledge they need to make the most of Industry 4.0.
Automated Material Flow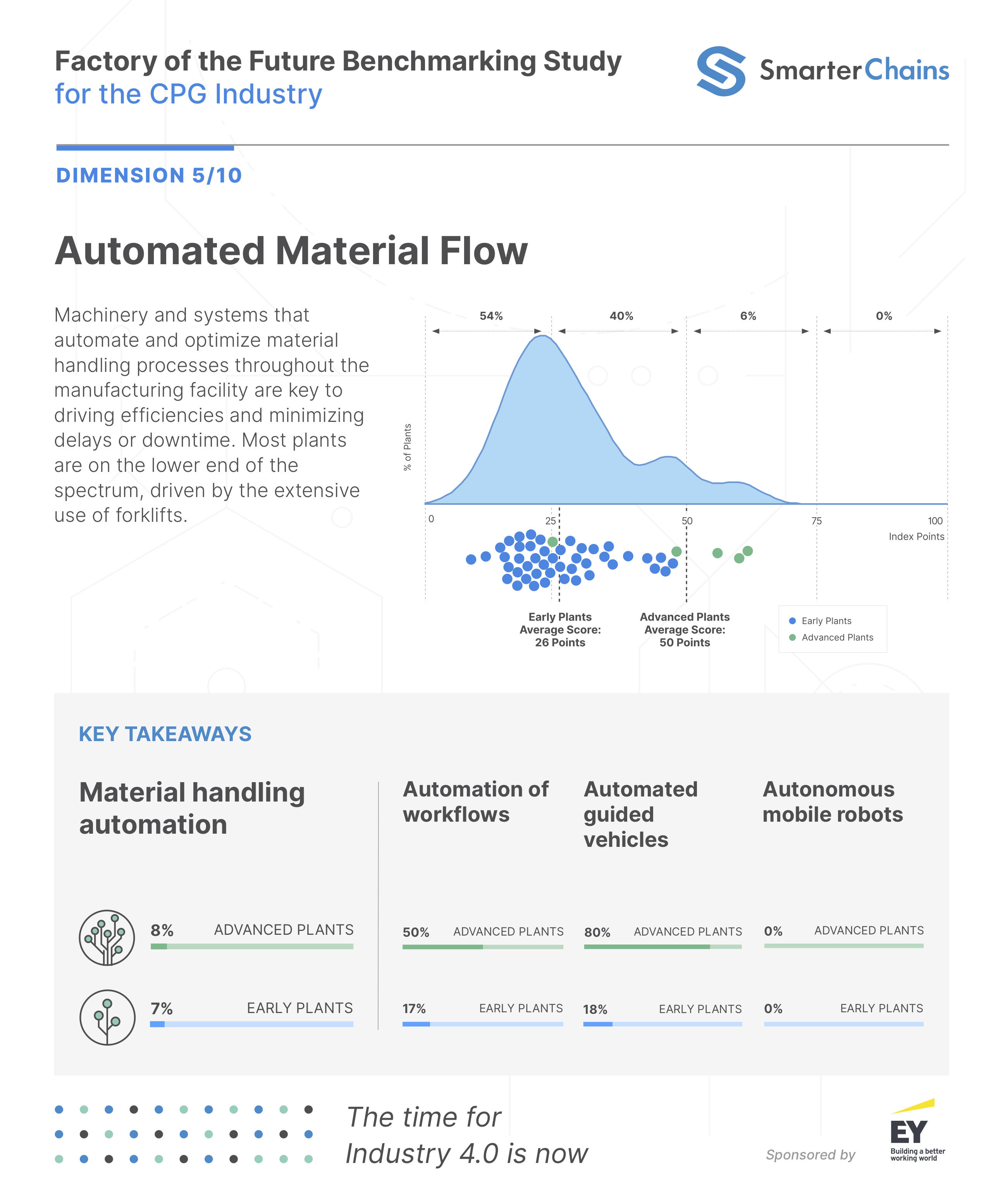 Related Industry 4.0 Infograhics