360˚ Factory Visibility
About
Infographics Series: Factory of the Future Benchmarking Study for the CPG Industry
Systems that combine data from various areas of the value chain, eliminating silos & accelerating decision-making. They include software that covers several departments of the plant, such as ERP and Plant Manager Dashboards.
Almost half of the advanced plants focus on flexible collaboration through remote and user-friendly interfaces to enhance real-time access to critical information.

In our pioneering Factory of the Future Benchmarking Study for the CPG Industry, you will find many additional detailed insights about 360˚ Factory Visibility Dimension, that will help to equip manufacturing leaders with the knowledge they need to make the most of Industry 4.0.
360˚ Factory Visibility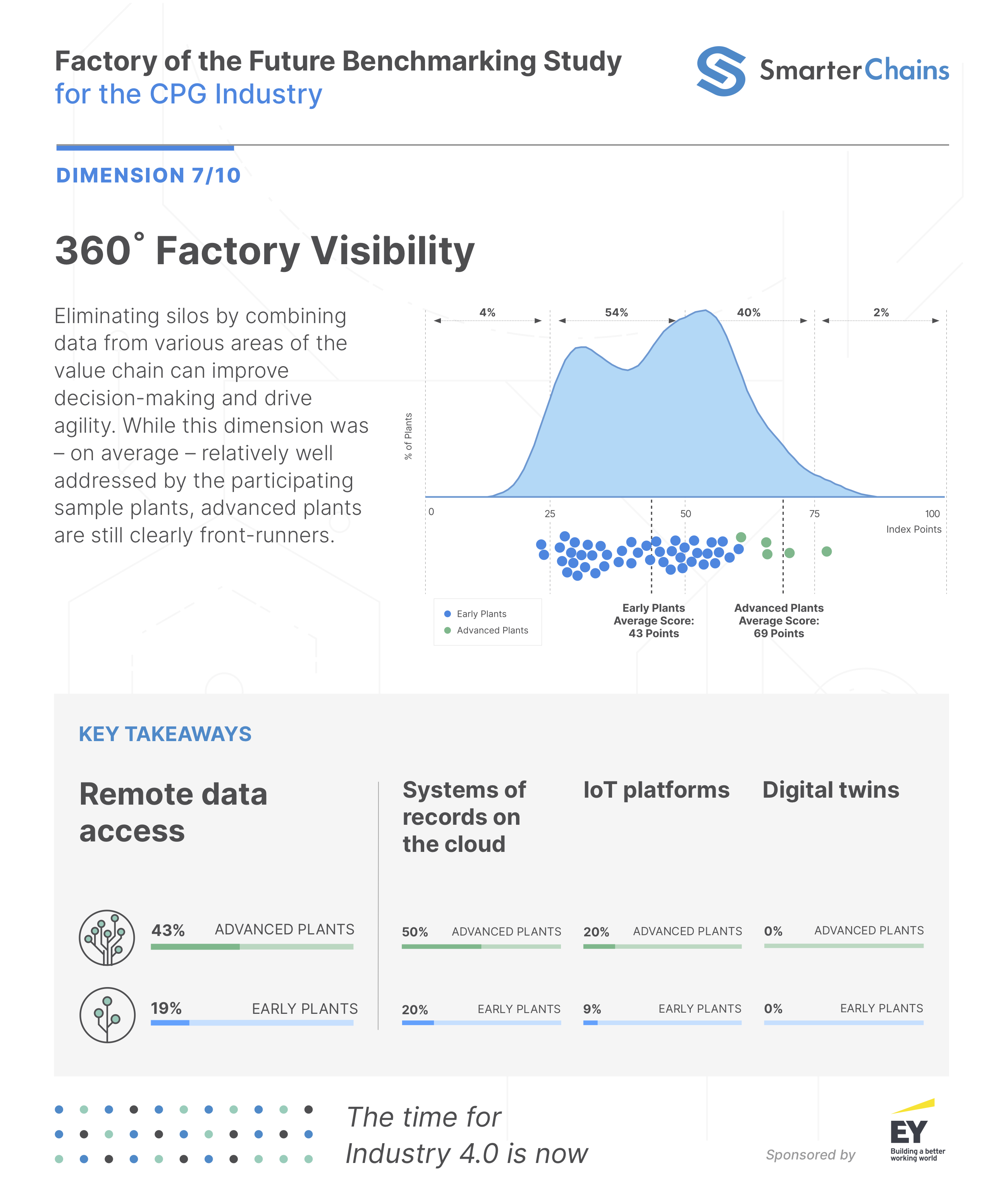 Related Industry 4.0 Infograhics