Intelligent Quality
About
Infographics Series: Factory of the Future Benchmarking Study for the CPG Industry
Effective integration of sensors, software, and techniques that leverage real-time data to manage quality control and quality assurance delivering enhanced quality and operational advantages.

The key takeaway of this dimension is that advanced plants are moving aggressively toward replacing sample testing with technologies that enable real-time quality control and release, while early plants are following at a slower pace.
In our pioneering Factory of the Future Benchmarking Study for the CPG Industry, you will find many additional detailed insights about Intelligent Quality Dimension, that will help to equip manufacturing leaders with the knowledge they need to make the most of Industry 4.0.
Intelligent Quality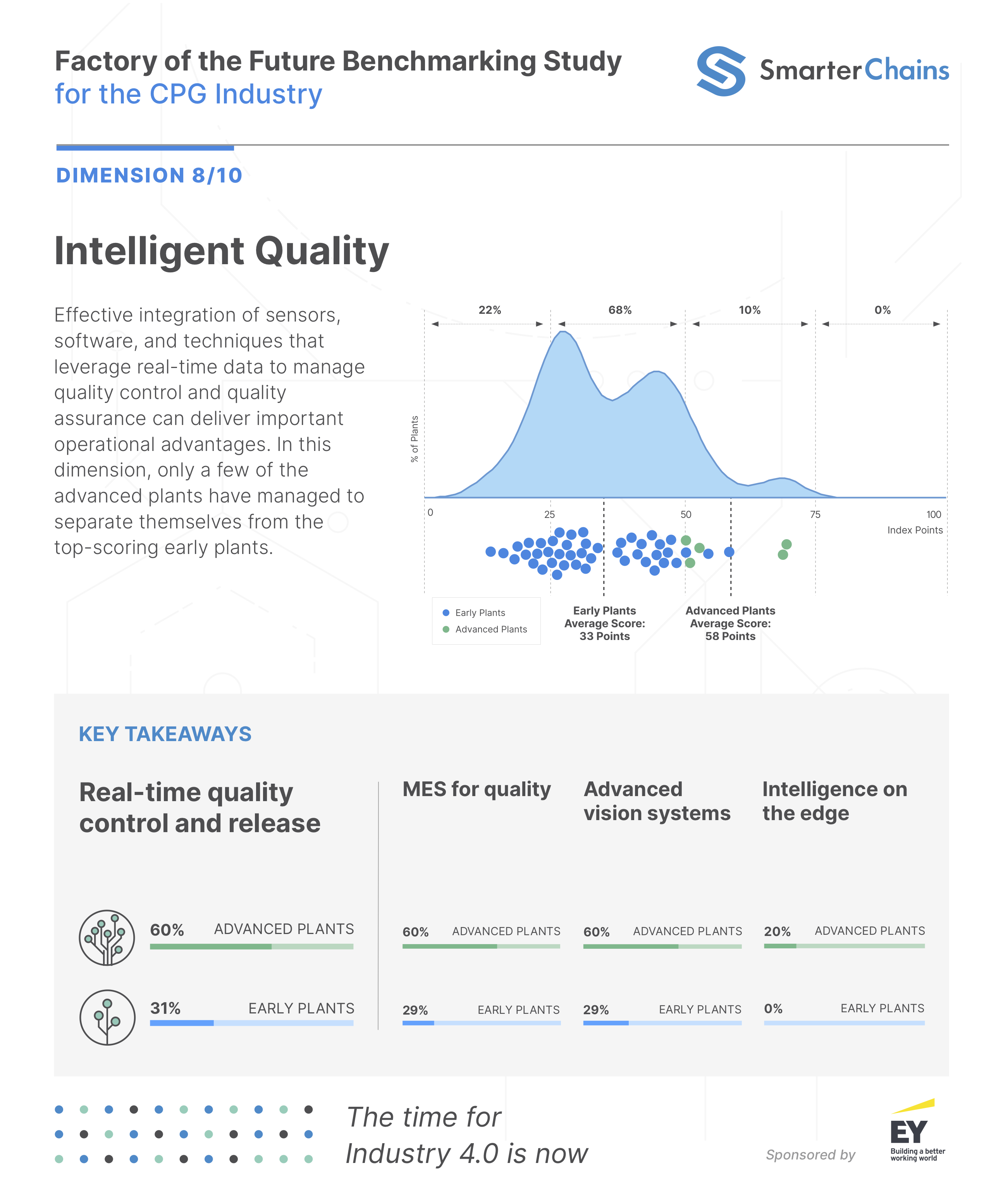 Related Industry 4.0 Infograhics