Factory of the Future Leadership
About
Infographics Series: Factory of the Future Benchmarking Study for the CPG Industry
For effective execution, Factory of the Future Leaders need to master various aspects such as being visionary and inspiring, strategic, and agile while always focus to an end to end approach to digital transformation.

A key takeaway is that all the advanced plants are part of an organization with an enterprise-wide Industry 4.0 strategy, part of a coherent plan, and an enterprise-wide, deployed strategy.
In our pioneering Factory of the Future Benchmarking Study for the CPG Industry, you will find many additional detailed insights about Factory of the Future Leadership Dimension, that will help to equip manufacturing leaders with the knowledge they need to make the most of Industry 4.0.
Factory of the Future Leadership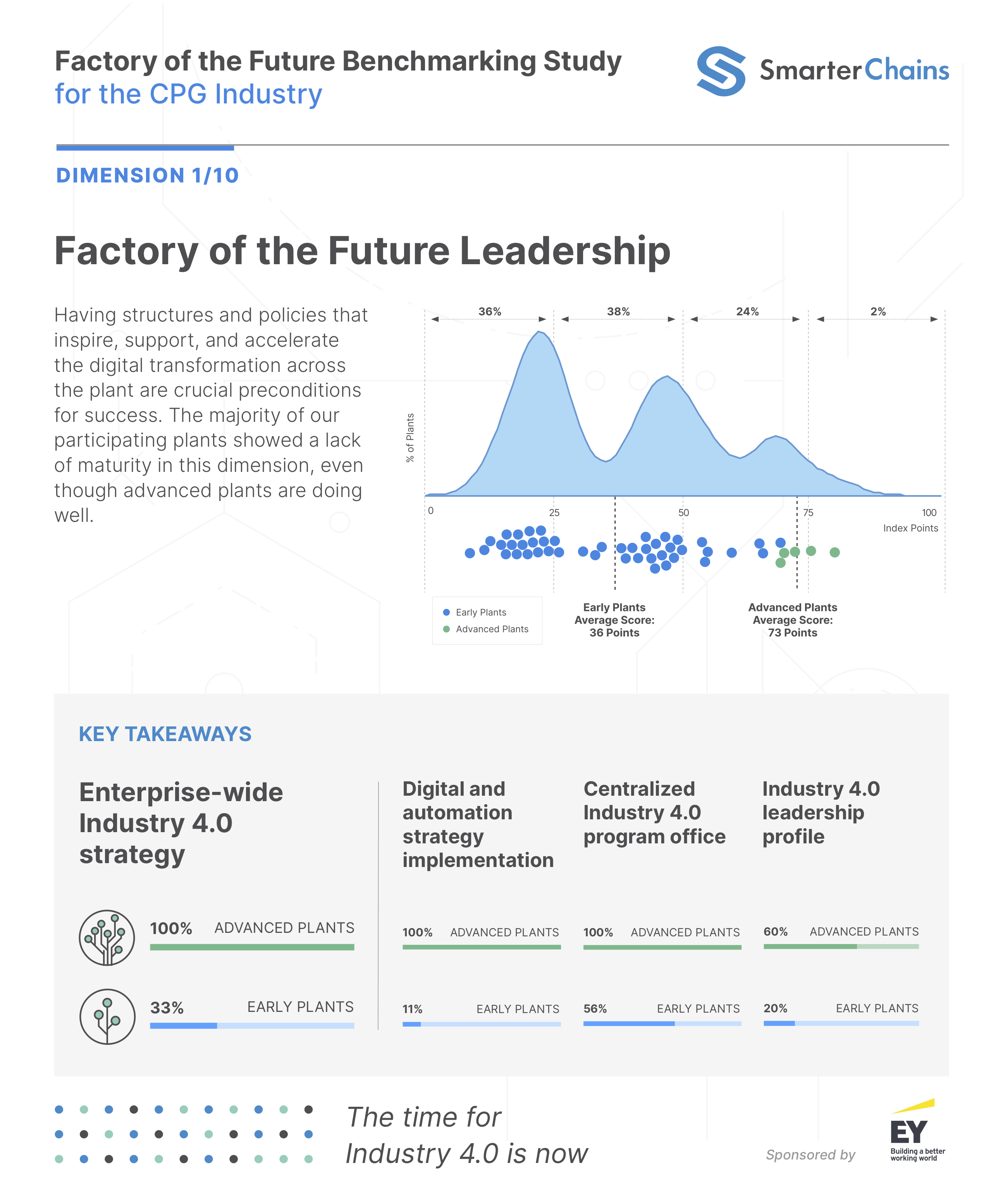 Related Industry 4.0 Infograhics