This is where Industry 4.0 happens
Access our all-in-one Industry 4.0 Intelligent Software for Digital Transformation in Manufacturing.
Fortune 500 companies
trust us
Fortune 500 companies trust us
SmarterChains Platform
We make Industry 4.0 happen, right here, right now by enabling manufacturers to prepare, define and execute their Industry 4.0 strategies at scale
our software
Industry 4.0 is now
One Software Platform for Industry 4.0 enterprise wide transformation in manufacturing.
All-in-one Industry 4.0 Platform
Intelligence in the workflow
Benchmark digital capabilities
Strategize at scale
Drive internal adoption
Step 1
Educate
your team and create a smooth induction to Industry 4.0 through our remote Leadership Training. Create the right mindset to embrace and lead the change.
Understand the environment
Learn about the possibilities
Benchmark digital capabilities
Access SmarterChains Framework
Design an Industry 4.0 roadmap through a hands-on workshop
Step 2
Prepare
your digital transformation with SmarterChains Assessment. Understand where you stand versus the competition at the industry.
Assess Plant Digital Maturity
Benchmark externally with Industry
Benchmark internally across the Enterprise
Discover solution adoption rate across the Enterprise
Step 3
Define
with SmarterChains Industry 4.0 Roadmap by highlighting solutions that tackle plant operations' key loss drivers.
Highlight technology choices
Evaluate use cases value
Identify investment size
Define Size of the Prize
Discover Vendor Solutions
Step 4
Execute
your digital transformation strategy with SmarterChains Masterplanner tool and drive internal adoption.
Implement your Master Plan
Create Enterprise Strategy Hub
Evaluate vendor solutions
Establish a common knowledge base between your plants
Promote & engage collaboration across your Enterprise
READY TO JOIN THE REVOLUTION?
Bring the Smart Transformation to your Organization
Our Resources
Dive into insightfull data, reports and get scaled learnings through Industry 4.0 key findings.
Factory of the Future CPG Study
Everything a Leader needs to know across all levels of the organization. Key insights for Industry 4.0, Smart Manufacturing & CPG.
Industry 4.0 Remote Courses
Understand the value of digital transformation and create the right mindset that will embrace, drive, plan and execute the change. Create for your team a smooth and experiential induction to Industry 4.0 through our remote Leadership Training.

Join us now in our award winning Supply Chain Category Case Study, for building an Industry 4.0 Transformation Roadmap.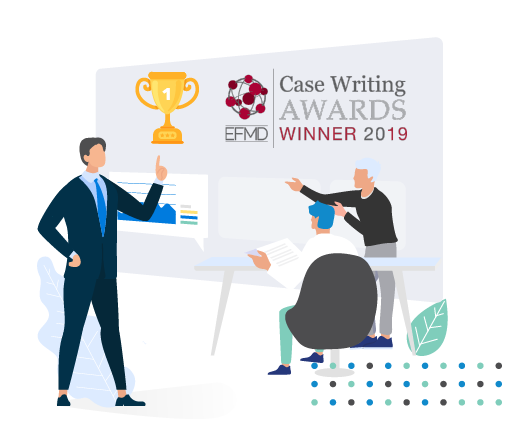 Industry 4.0 Webcasts
Access here content on Industry 4.0, digital transformation, leadership, strategy and organization. Get insights from manufacturing professionals.
CPG Benchmarking Study: Key Takeaways from 10 Industry 4.0 Dimensions
Open Position | SaaS Product Manager
At SmarterChains, we are looking for an experienced Product Manager with a background in SaaS applications to lead, build and develop the SmarterChains platform. Check the position out and apply if you feel there is a match!
Apply Now