Digital Organization
About
Infographics Series: Factory of the Future Benchmarking Study for the CPG Industry
Structures and policies that provide the agility to design the interventions required to organizational culture, development of employee's skills and new talent acquisition.

A key takeaway from this dimension, is that all the plants scoring high are in the most mature level of their internal operational excellence programs, which is a common subsequent of leadership.
In our pioneering Factory of the Future Benchmarking Study for the CPG Industry, you will find many additional detailed insights about Digital Organization Dimension, that will help to equip manufacturing leaders with the knowledge they need to make the most of Industry 4.0.
Digital Organization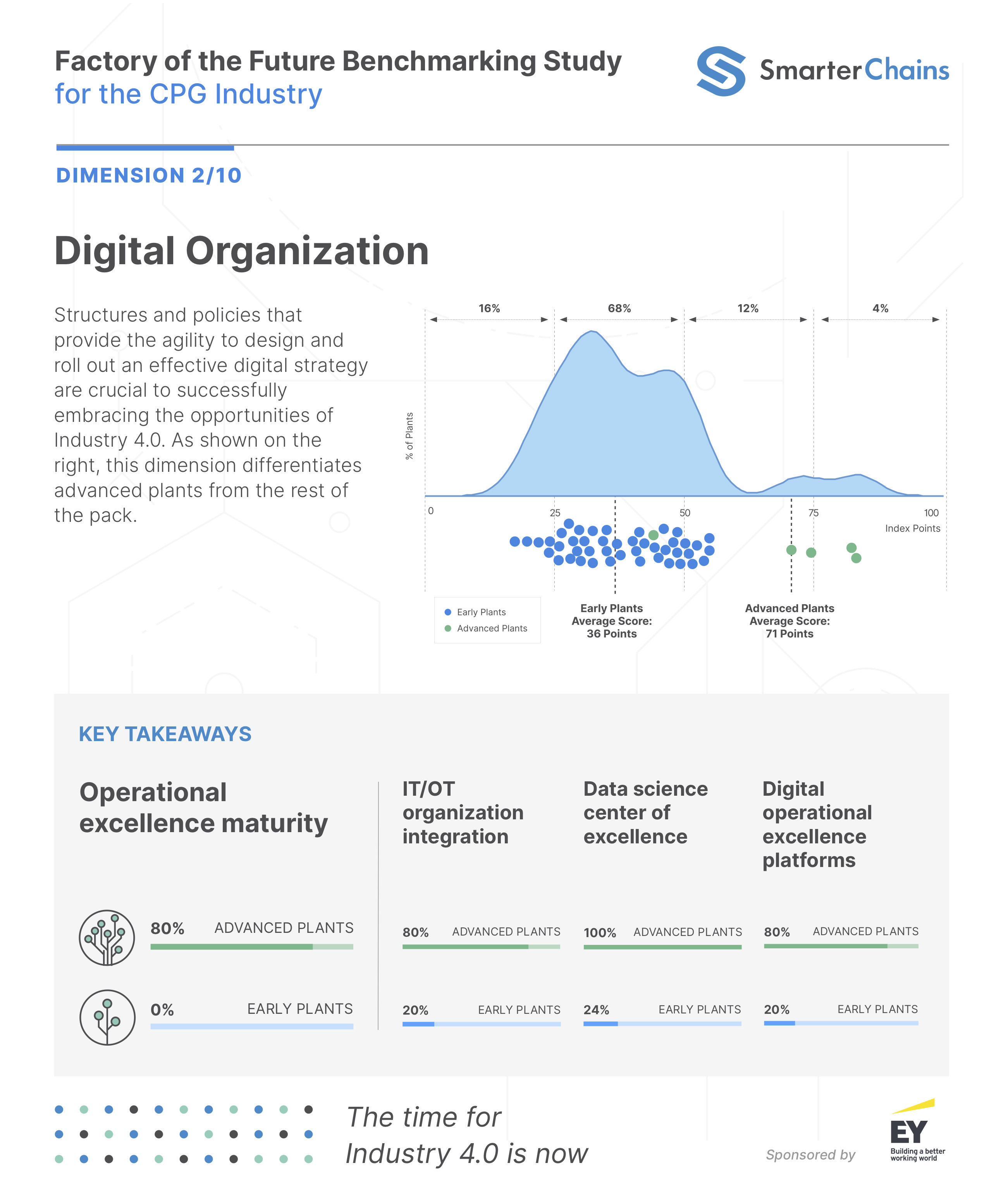 Related Industry 4.0 Infograhics