Data-Driven Maintenance
About
Infographics Series: Factory of the Future Benchmarking Study for the CPG Industry
The implementation of methods and systems to proactively manage maintenance based on data, such as equipment condition metrics and historical events, is key to driving operational efficiency and reducing downtime.

A key takeaway from this dimension, is that the most advanced plants have a deep understanding of their equipment thanks to their mature operational excellence programs.
In our pioneering Factory of the Future Benchmarking Study for the CPG Industry, you will find many additional detailed insights about Data-driven Maintenance Dimension, that will help to equip manufacturing leaders with the knowledge they need to make the most of Industry 4.0.
Data-Driven Maintenance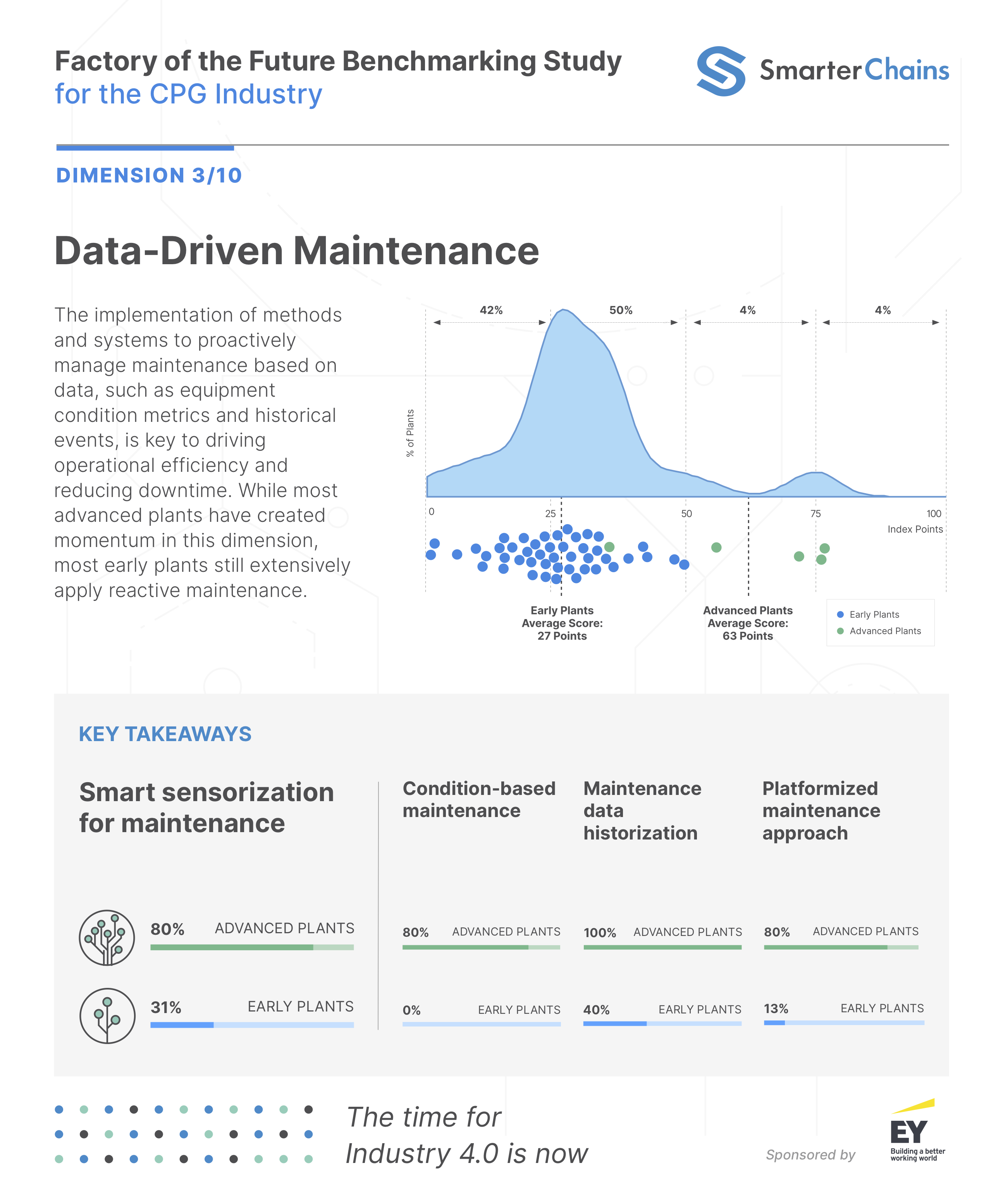 Related Industry 4.0 Infograhics