Digital-Ready Infrastructure
About
Infographics Series: Factory of the Future Benchmarking Study for the CPG Industry
Systems that safeguard and enable the plant's operations, such as communication networks and cybersecurity tools that ensure reliable and secure data streaming acting as a key enabler of Industry 4.0 transformation.

One of the Key Insights is that most advanced plants have industrial-grade wireless network providing connectivity among their different assets throughout the plant, whereas only a third of the early-stage plants offer this.
In our pioneering Factory of the Future Benchmarking Study for the CPG Industry, you will find many additional detailed insights about Digital-Ready Infrastructure Dimension, that will help to equip manufacturing leaders with the knowledge they need to make the most of Industry 4.0.
Digital-Ready Infrastructure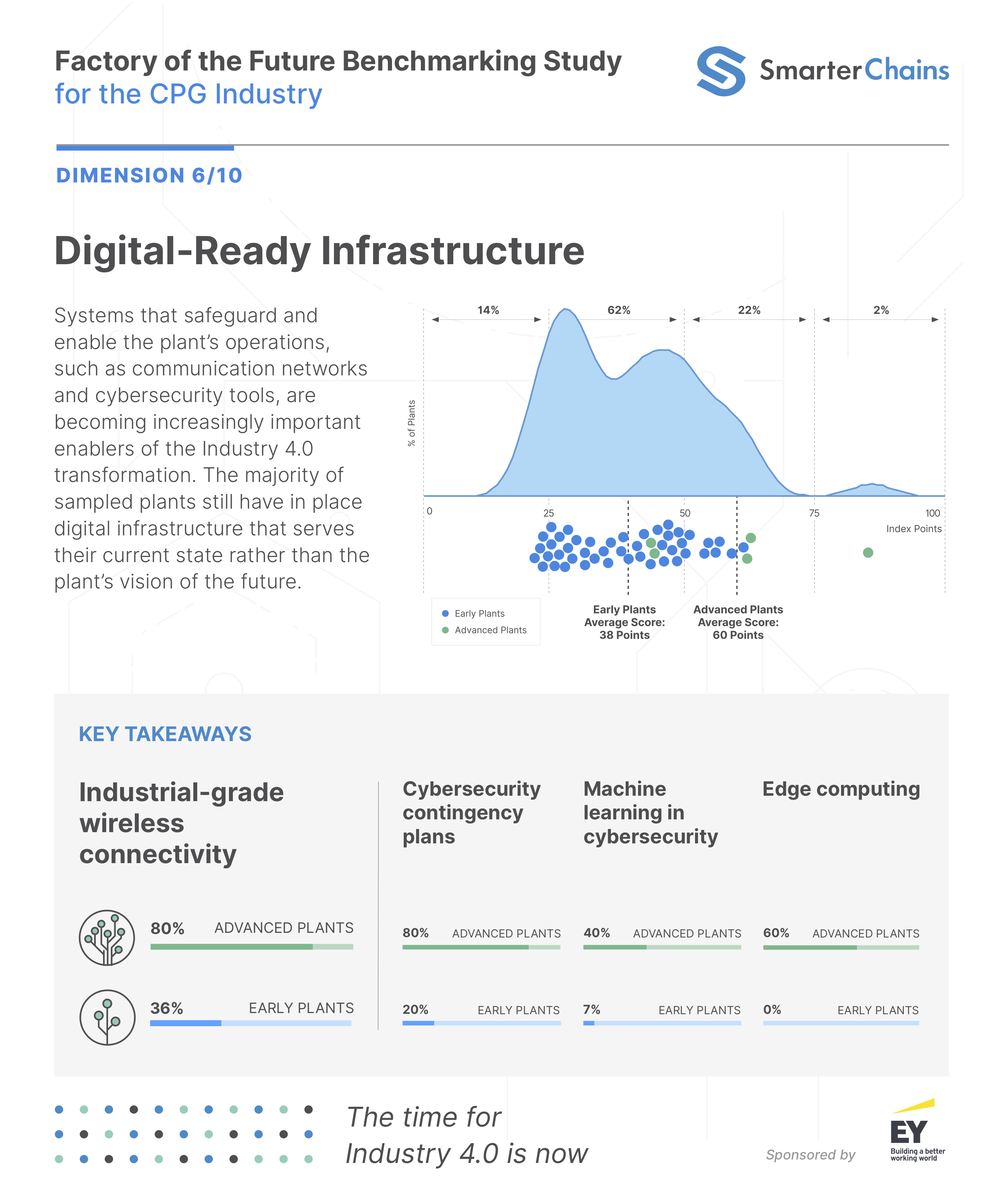 Related Industry 4.0 Infograhics