Automated Data Flow
About
Infographics Series: Factory of the Future Benchmarking Study for the CPG Industry
Establishing a structured data management policy across the plant, and inter-connectivity between systems and departments is a key driver of Industry 4.0.

A key takeaway here, is the ever-growing understanding of data correlations. Streaming the data real-time into central repositories makes them available for analysis.
In our pioneering Factory of the Future Benchmarking Study for the CPG Industry, you will find many additional detailed insights about Automated Data Flow Dimension, that will help to equip manufacturing leaders with the knowledge they need to make the most of Industry 4.0.
Automated Data Flow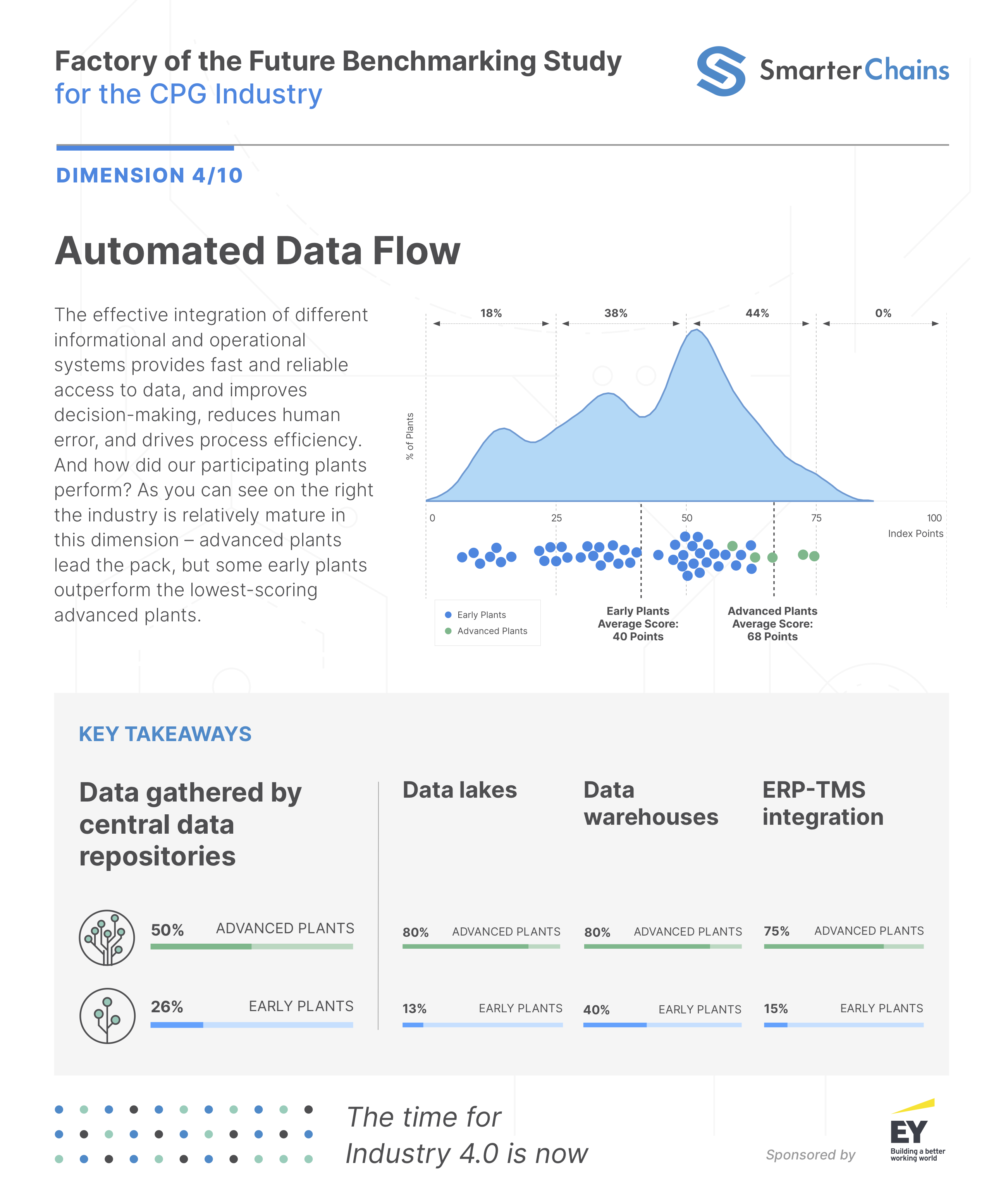 Related Industry 4.0 Infograhics