Elevate your career
for free
Upskill your Industry 4.0 knowledge and get Industry 4.0 certified with SmarterChains SaaS platform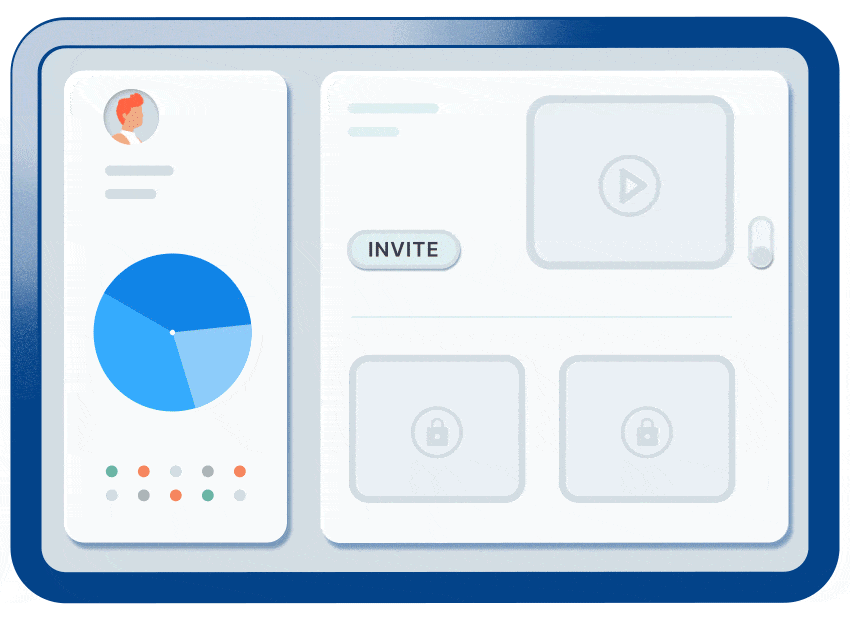 Top global manufacturing companies trust us
Invite your colleagues and save up to 500€
To celebrate the launch of our self-serve and self-paced Industry 4.0 SaaS platform we have created a referral program with great rewards.
WHAT YOU GET:
1 hour FREE Industry 4.0 Introductory Course

6 hours of FREE online self-paced digitized Courses worth 500€

5 Industry 4.0 Certificates for FREE
HOW TO GET REWARDS:
1

Invite a colleague to sign-up to the SmarterChains platform

2

Get 1 FREE course for each invitee that registers

3

Watch the free Courses & Get Industry 4.0 Certified
Our Educational Framework
SmarterChains proprietary educational framework is the compass to simplify the world of Industry 4.0 across technology, organization and value creation.
Set the right mindset, gain 360⁰ view on all things Industry 4.0 and advance your technology specific understanding. Watch our online 15-hours self-paced digitized trainings.
10 Industry 4.0 Dimensions Framework
Intelligent Quality
Intelligent Quality
Effective integration of sensors, software, and techniques that leverage real-time data to manage quality control and quality assurance.​
Some of the Technologies you learn
Foreign Object Detection Systems, Machine Vision, LIMS, QMS
Tech-Augmented Workforce
Tech-Augmented Workforce
Technologies that assist employees in their tasks by augmenting their skillset and optimizing workflows.
Some of the Technologies you learn
Machine Vision, VR, AR, Industrial Tablets / Smartphones, Connected Workforce Platform
Zero Touches Production
Zero Touches Production
Hardware, software & practices, that eliminate human effort in production execution and streamline the production system towards lights-off operations.​
Some of the Technologies you learn
Soft Robotics, Digital Twin, MES, Cobots, End of arm tooling
QUICKSTART
Who is this for?
Digital Transformation personnel across all enterprise levels and functions​ including Maintenance, Production, Engineering, Quality.
Leaders from the Manufacturing Industry
Category Manufacturing & Supply Chain personnel
Factory of the Future visionaries
Industry 4.0 Consultants with a proven record on digital strategies development
INDUSTRY 4.0 TRAINING COURSES
Access all

Industry 4.0 Training Courses

for

Free

, save

100€

for each training course you unlock
Create the

right mindset

to embrace and

lead the change

Drive your

team's knowledge

of what's next

Step-change

your organization's state of the future​
LIMITED DIGITAL MATURITY ASSESSMENT
Access

Limited Assessment on Leadership

Get a glimpse of your

Industry 4.0 charecteristics

Learn more about the Factory of the

Future Framework, Industry 4.0 Dimensions

and

benchmarking
See how much you save
01
Introduction to Industry 4.0
02
Factory of the Future Leadership
03
Digital Organization
04
Data-Driven Maintenance
05
Sustainability
06
Automated Material Flow
07
Digital-Ready Infrastructure
08
360˚ Factory Visibility
09
Intelligent Quality
10
Tech-Augmented Workforce
01
Factory of the Future Leadership
02
Digital Organization
03
Data-Driven Maintenance
04
Sustainability
05
Automated Material Flow
Get Access to the following courses:
Factory of the Future Leadership
Digital Organization
Data-Driven Maintenance
Sustainability
Automated Material Flow
Digital-Ready Infrastructure
360˚ Factory Visibility
Intelligent Quality
Tech-Augmented Workforce
Zero-Touches Production
Industry 4.0 is all about Learning
We have integrated a Learning and Resources section with a goal to educate all things Industry 4.0. Discover more about our Factory of the Future framework, get an in-depth analysis of our methodology and explore data-driven insights from our latest CPG industry benchmarking study.​